Installing Your Blue Thumb Water Features

Parts to Presentation ~ Easy Instruction on Bringing it Together

Download to your device for easy access during installation.
---
Video Installation Guides

---
Water Feature Installation Manuals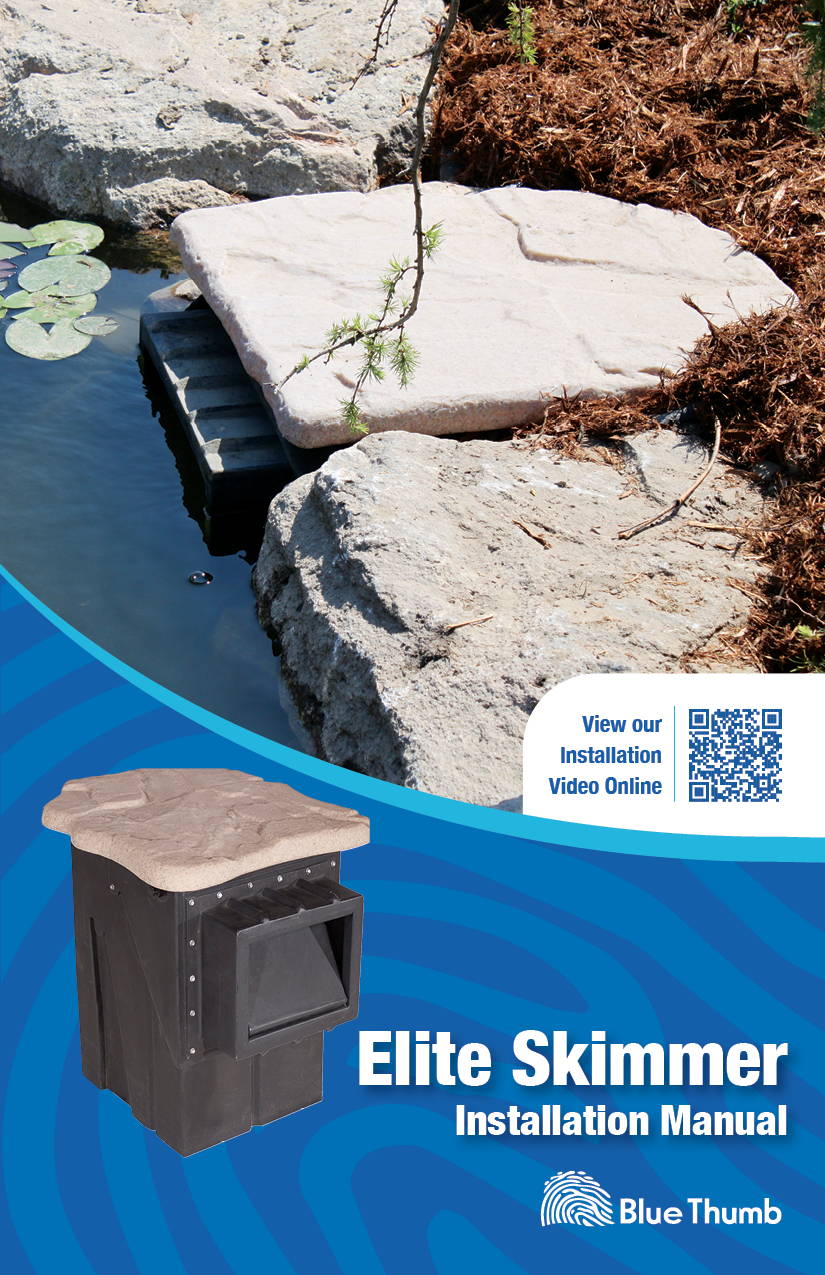 Serenity Waterfall & Skimmer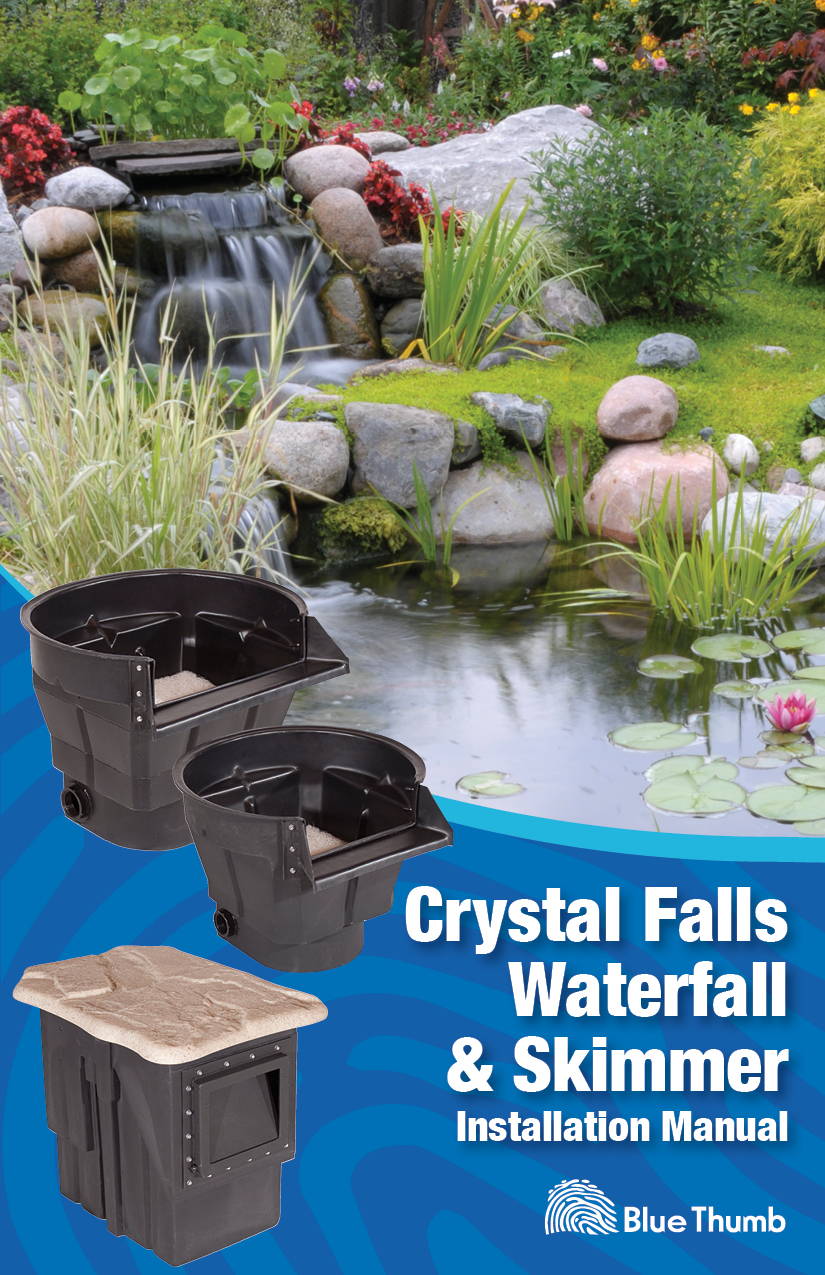 Crystal Falls Waterfall & Skimmer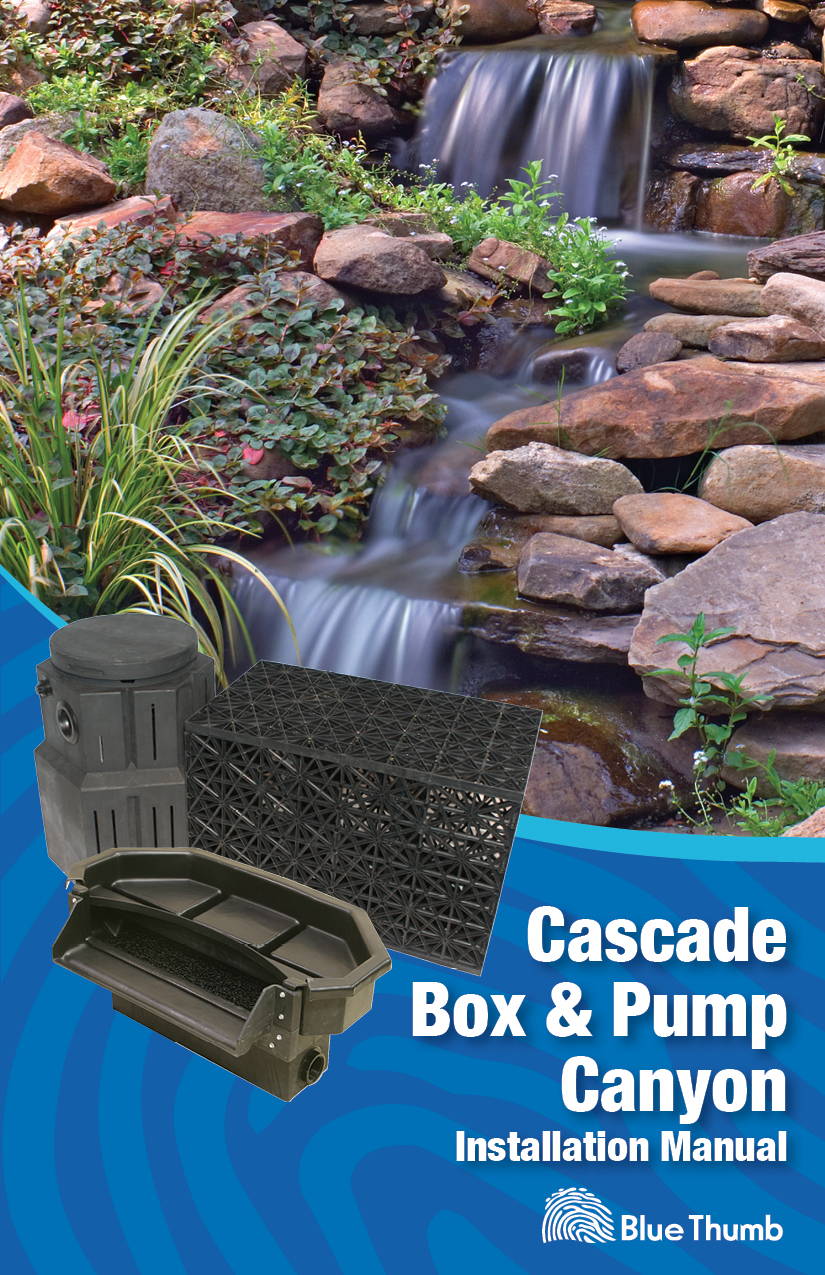 Cascade Box
& Pump Canyon

Our knowledgable Blue Thumb Tech Team is available to answer any of your installation questions Mon-Fri from 8am-5pm.
Text or Call us at 888-619-3474.
Water Feature Maintenance Guides

Looking for water feature maintenance guides and tips?
We have all of those items in one convenient place for you to download directly to your device.