Connect with a Water Feature Installation Pro!

Qualified • Experienced • Knowledgeable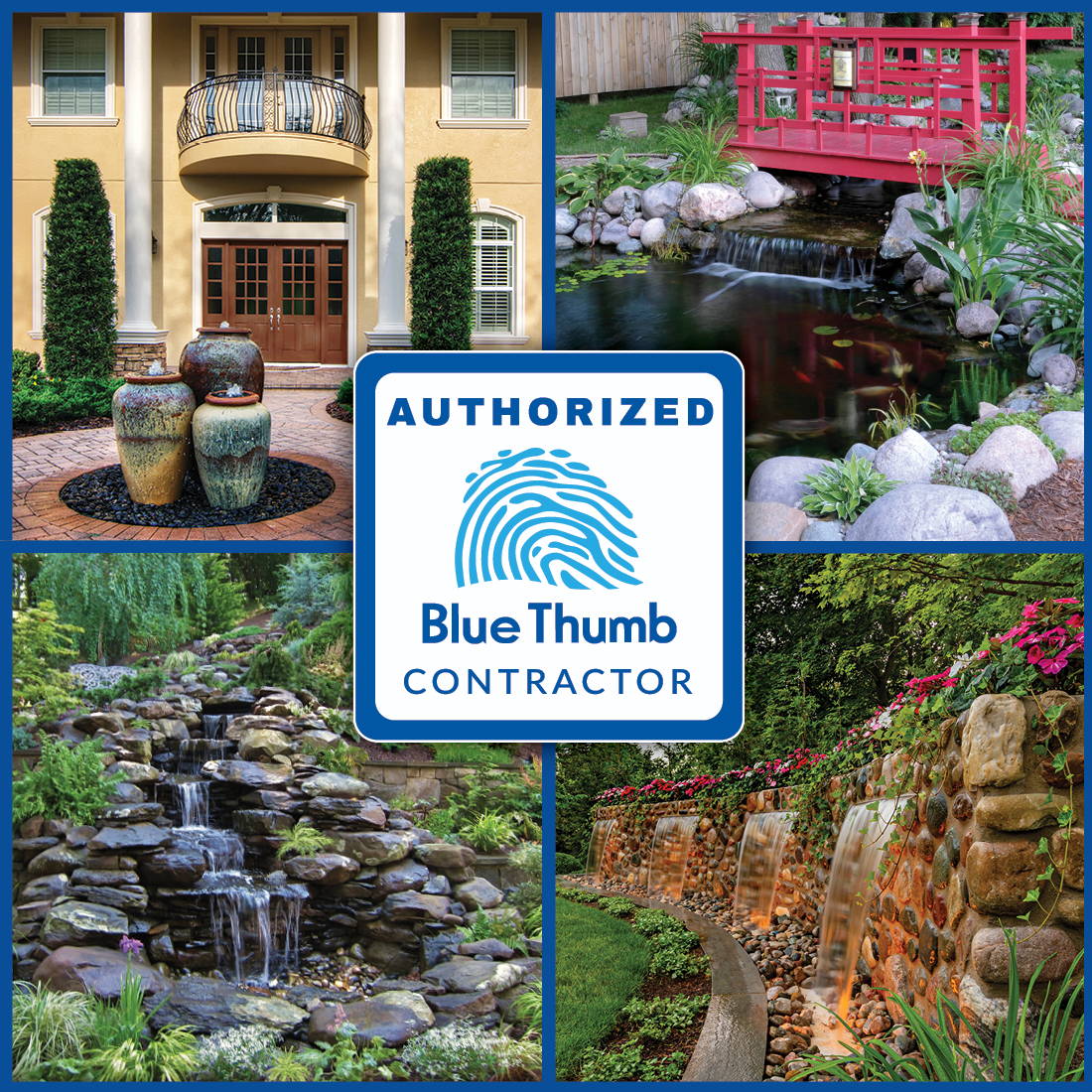 The Blue Thumb Authorized Contractor Program seeks out knowledgeable landscapers, hardscapers

and waterscapers to bring their experience to your outdoor sactuary. They can assist with perfecting your plans for an easy installation, or guide you right from that first backyard idea spark.
Our Authorized Contractors are familiar with the installation and usage of Blue Thumb products. The Blue Thumb Authorized Contractor is not an employee, agent, or in any other way associated with Blue Thumb, Inc. Any agreement or contract you reach with the Contractor is solely between you and the Contractor. Blue Thumb has no responsibility for, nor do we insure or guarantee in any way the performance of any Blue Thumb Authorized Contractors.