36" Achelous AquaBox®
SKU:
AB36AB
• Suitable for medium fountains • Overall basin dimensions: Round 39.5" dia. X 16"H • Grate dimensions: Round 36" dia. x 2.8"H (in 2 halves) • 60 gallon capacity • Maximum static load 750 lbs • Weighs approximately 45 lbs • Includes center support column and pump access cover •
Lifetime Warranty
Product Details
AB36AB - Blue Thumb
36" Achelous AquaBox®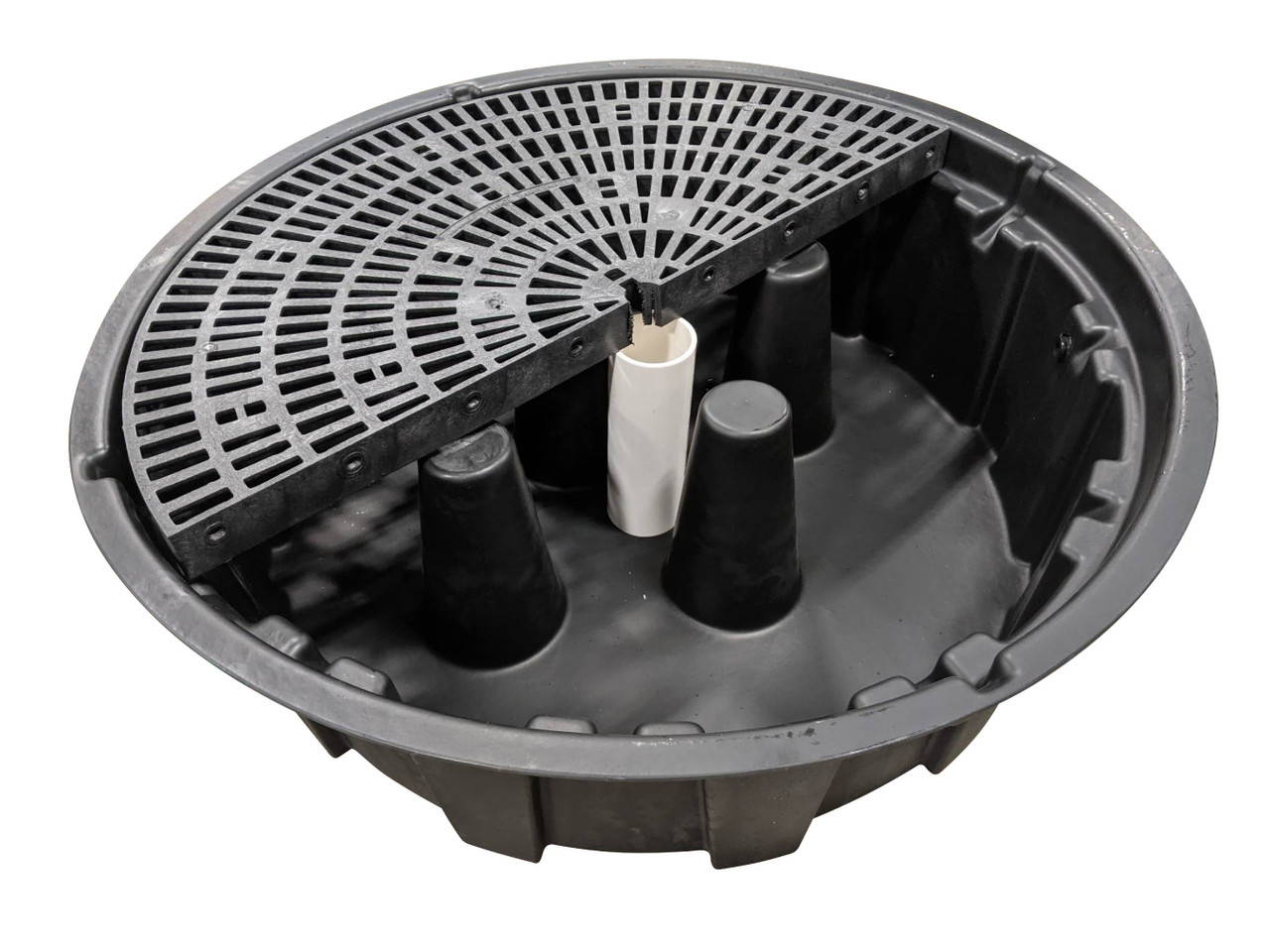 Blue Thumb's patented AquaBox® basins are produced in-house. Our 36" Achelous basin is designed to provide a plentiful water reservoir with strength enough to support expensive and heavy fountains on its manageable, lightweight form. This basin also features a 2-piece removable grate top that includes a cut out for easy pump access with a cover to keep debris out when not in use. Additional support columns may be added when using heavier fountains. Made in the USA.
• Round basin suitable for medium fountains
• Overall dimensions 39.5" diameter X 16" high
• Full grate dimensions and basin inner seat 36" dia. x 2.8"H
• 60 gallon capacity
• Maximum static load 750 lbs
• Weighs approximately 45 lbs
Basin Kit Includes:
• Reservoir basin with 4 molded supports
• 2-piece grate basin cover
• PVC Center support column
• Pump access cover
Recommended add-on products:
• Auto Fill Valve paired with a 30 psi Regulator for automatic water level maintenance
• Mesh Sediment Screen to reduce debris falling through grate into the basin
• Splash Apron to help prevent water loss
• 4-5 bags of Polished Pebbles, in black or mixed, will cover grate when finishing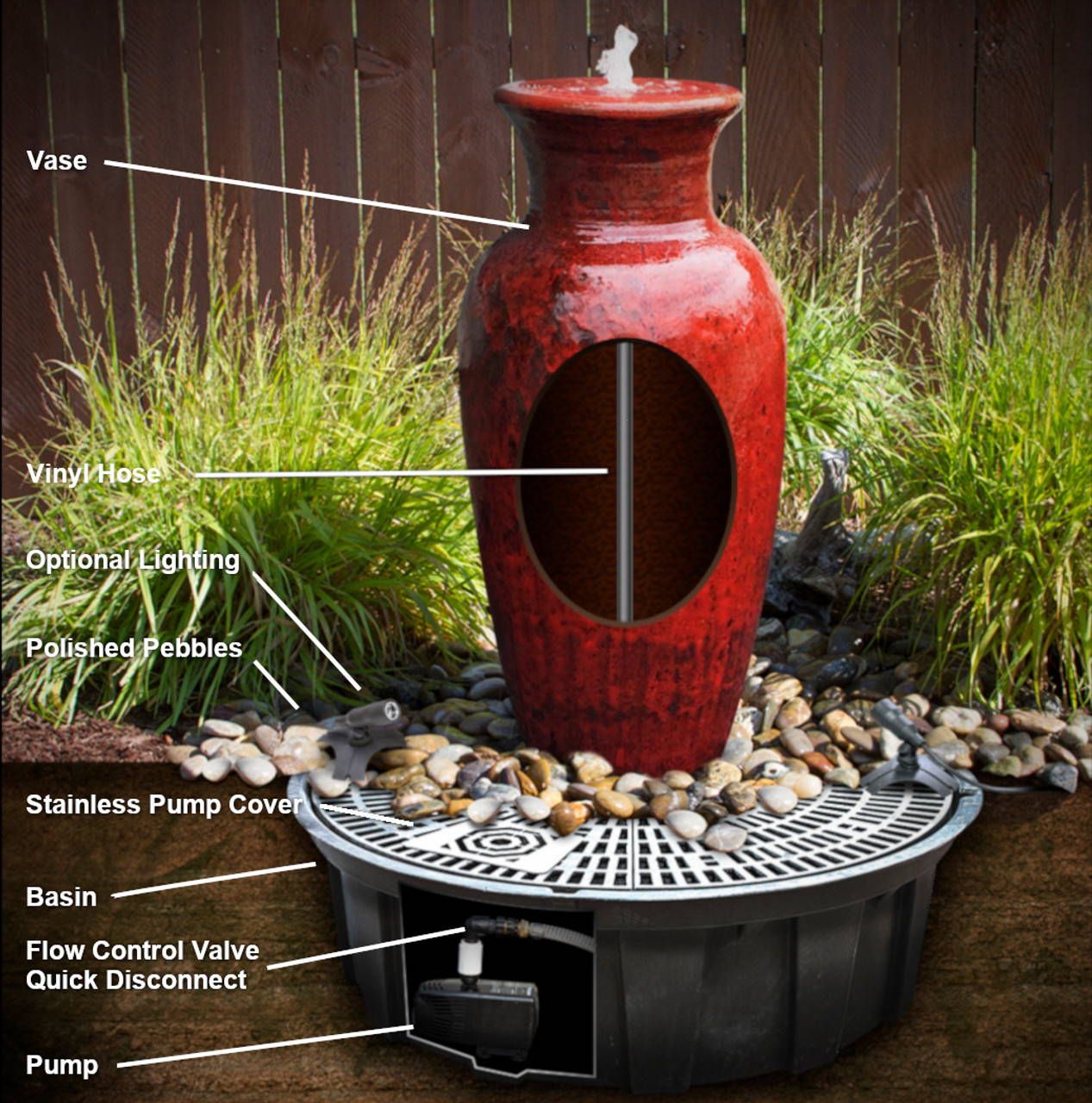 36" Achelous Basin - AB36AB
48" Achelous Basin - AB48AB
52" Altum Basin - AB52AB

Overall round basin 39.5" dia. x 16"H
Full cover grate 36 dia." x 2.8"H

Overall round basin 51..5" dia. x 16"H
Full cover grate 48" dia. x 2.8"H

Overall Square 52.5" x 52.5" x 20"H
Full cover grate 48" x 48" x 2.8"

For use with Medium Fountains

For use with Large Fountains

For use with Large or Multiple Fountains

Reviews
The product is excellent, heavy duty and just what we needed. The delivery person was kind enough to take the pallet away which is huge to us since we would have had to cut it up in order to recycle it. Thanks! Jim