Formal Falls® - Mini Kit
SKU:
PB1908
Availability:
1
• NOT FOR USE IN SALTWATER
• Stainless Steel Construction
• Self Draining - No winterization
• Made in the U.S.A.

Product Details
PB1908 - Blue Thumb
Mini Formal Falls™ Kit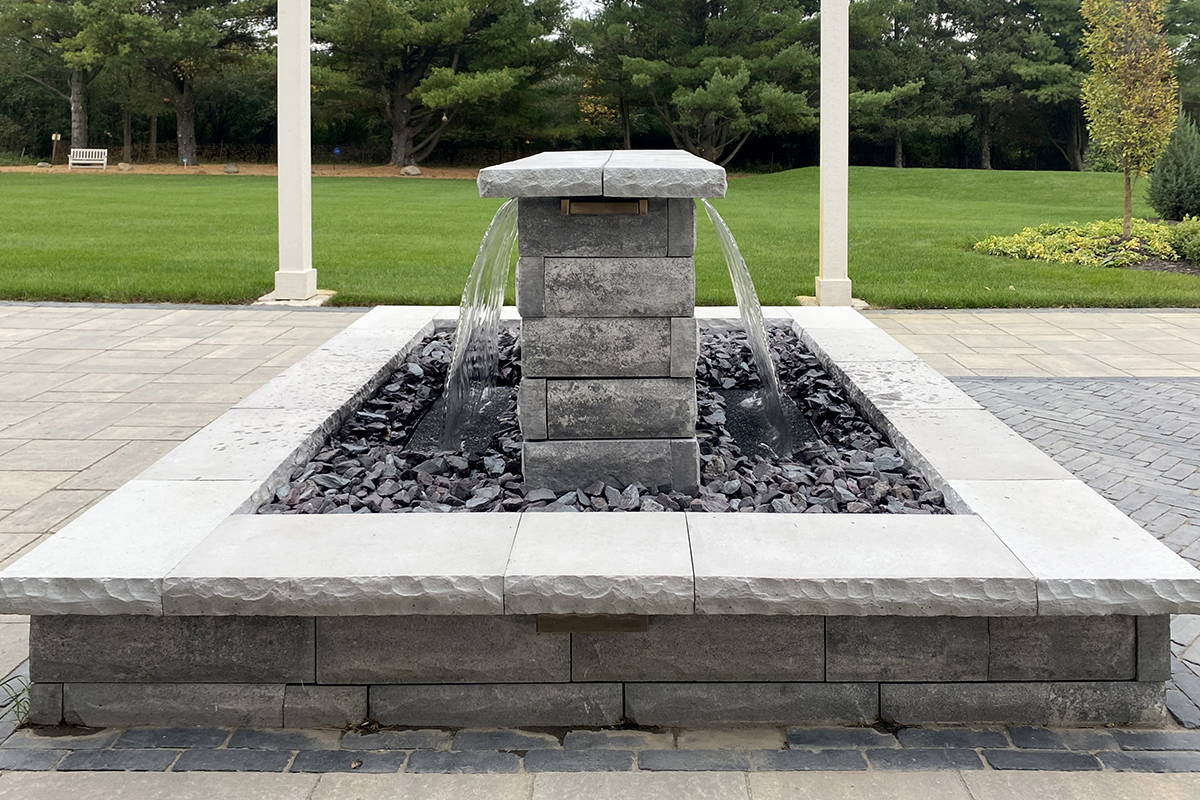 Create A Waterfall In A Wall Structure
No Winterizing Needed
Add the Sound of Falling Water
The 8" Formal Falls is the perfect solution to add the beauty of a waterfall into a variety of vertical wall applications. Features a large opening for thick showy water and is self-draining so it won't crack in the winter temperatures. Constructed of stainless steel with a full top to support stacked blocks, stone, or tile, makes installation easy. Ideal for gardens, pool, outdoor living area, or even a home or business foyer.

Included the Mini Formal Falls® Kit:
Basin Measures: 16" x 16" x 16"H
Pump Discharge Assembly
PVC Primer & Cement
Flex Hose (kit assumes 24" high waterfall)
| | | |
| --- | --- | --- |
| | Small-Medium Formal Falls™ Basin | Large Formal Falls™ Basin |
| | | |
| | | |
| | | |
| | | |
| | | |

The Formal Falls® Basin protects the pump & plumbing assembly. Decorative stones disguise the molded basin and flex hose.
The pump moves water through the flex hose and into a Formal Falls® Stainless Weir. From there, the waterfall cascades into the basin and the cycle begins again.
Beware Cheap Imitations...
• Acrylic will crack in winter if not winterized
• Water flow splits if debris lodges inside
Why is Formal Falls® a superior product?
• Stainless Steel Construction
• Full top to stack block
• No hot spots on light
• Self-draining - won't crack in the winter temps
• Pump is easily accessed inside basin
• Large opening for thick showy water