4x4 Fountain Basin
SKU:
LA4000
• Our 4' x 4' fountain basin is great for small fountains that don't have a lot of water in motion. • Holds 70 gallons • Comes complete with basin, grate, & screen • Overall Height 12", 49.5" x 49.5" Approx. Width & Length •
Lifetime Warranty
Product Details
LA4000 - Blue Thumb
4x4 Fountain Basin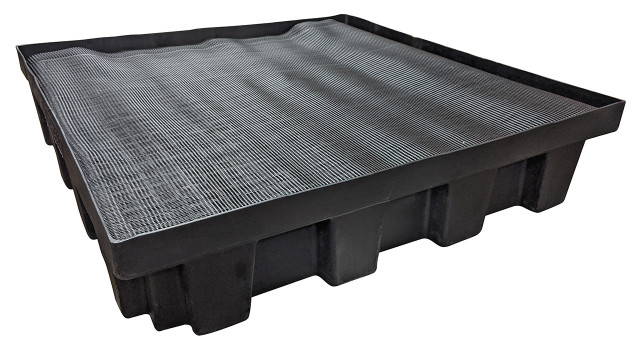 Made in Saginaw, Michigan, Blue Thumb's innovative GFRC Fountain Basins include a flat, supported top deck with recessed plumbing channels for hose and a pocket for a manifold. They are designed specifically for use with lighter fountains such as our handcrafted Glass Fiber Reinforced Concrete Fountains.
Note: Please follow your specific fountain kit specs for the recommended basin. Heavier point loads such as with vase fountains or real stone fountains may require one of our AquaBox® Basins to support and protect your fountain investment for years to come.
Specifications:
Our 4' x 4' fountain basin is great for small fountains that don't have a lot of water in motion.

Holds 70 gallons

Comes complete with basin, grate, & screen

Overall Height 12", 49.5" x 49.5" Approx. Width & Length

Lifetime Manufacturers Warranty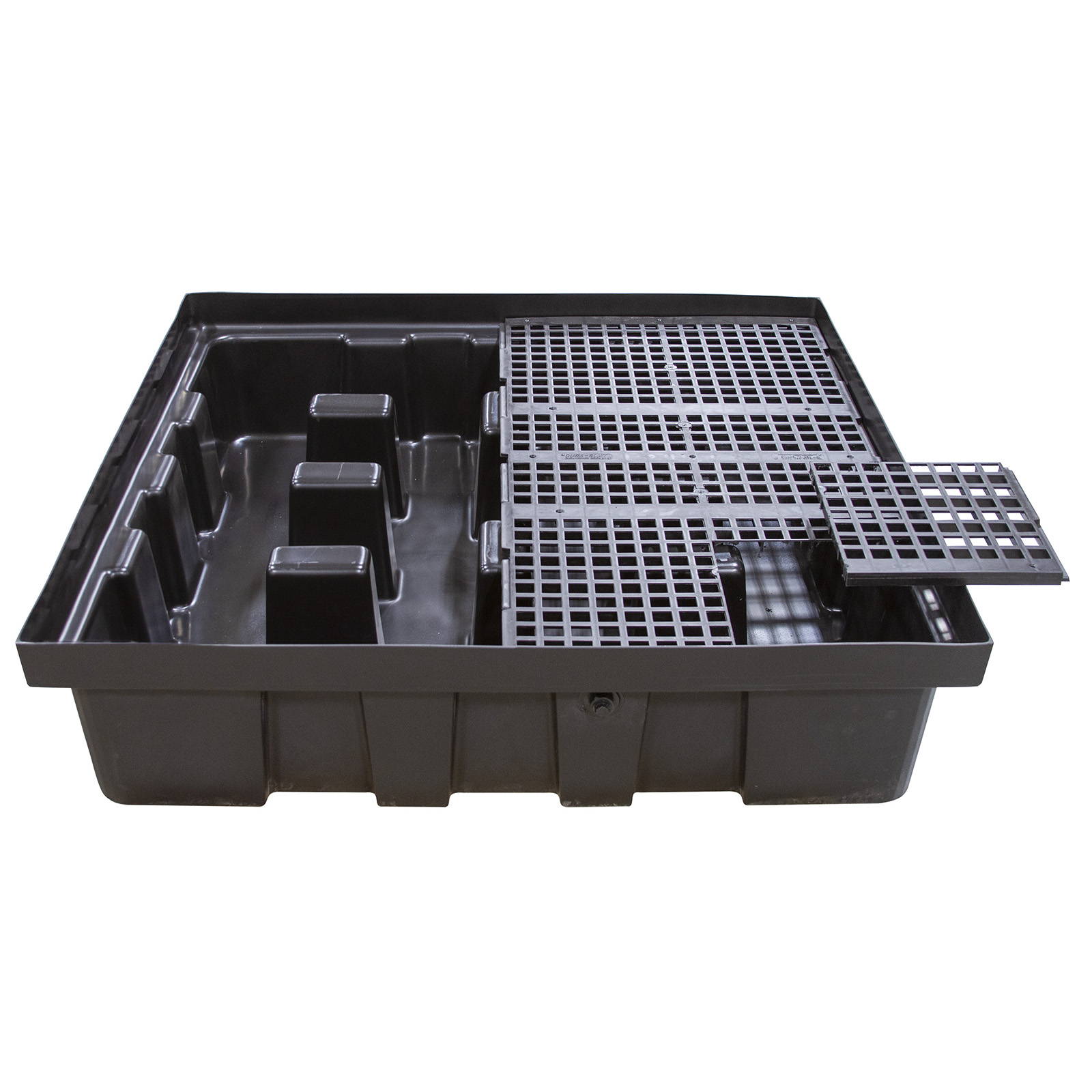 | | | | | | |
| --- | --- | --- | --- | --- | --- |
| | Mini Fountain Basin | 2x2 Fountain Basin | 4x4 Fountain Basin | Medium GFRC Fountain Basin | Large GFRC Fountain Basin |
| | | | | | |
| | Lightweight, Small, Single Fountains Up to 12 inches high | Small Fountains that don't have a lot of water movement | Small Fountains that don't have a lot of water movement | Specifically designed for GFRC or lightweight fountains up to 24"H | Specifically designed for GFRC or lightweight fountains up to 36"H |
| | | | | | |
| | | | | | |
| | | | | | |