Large Elite Skimmer
SKU:
PB1144
• Weir Opening: 15"
• Dimensions: 30.75" x 23.5" x 26"H
• Max Pump Flow: 20,000 gph
• Recommended flow 7,500 - 10,000gph
• Max Pond Size: Up to 30' x 30' or similar
• Handles Single or Double Pump Configuration
•
Lifetime Warranty
Product Details
PB1144 - Blue Thumb
Large Elite Skimmer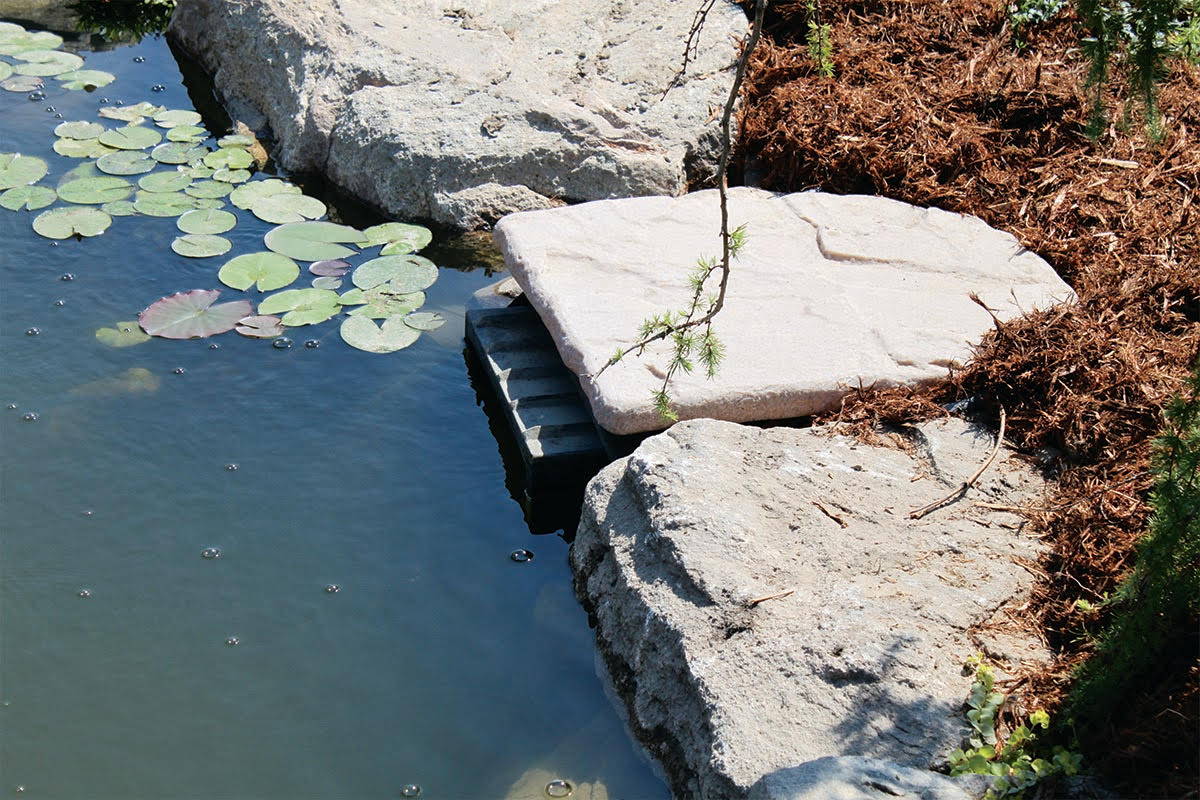 Weir Opening: 15"
Dimensions: 30.75" x 23.5" x 26"H
Max Pump Flow: 20,000 gph
Recommended flow 7,500 - 10,000gph
Max Pond Size: Up to 30' x 30' or similar
Handles Single or Double Pump Configuration
Lifetime Manufacturers Warranty
The Toughest, Strongest, Easiest to Install on the market today! The first line of defense against floating debris for any pond is the Pond Skimmer. If reducing maintenance and protecting the life of your pond pump are important to you, then investing in a Pond Skimmer is key.
The pond pump, which is located inside the skimmer, draws water into the skimmer opening mechanically filtering out leaves, twigs and other floating garden pond debris trapping the debris inside a net and filter pad.
These Elite Skimmers are CONTRACTOR grade products. They are 38% thicker and have ribs and gussets molded into them to prevent distortion once installed. Elite Skimmers include an automatic fill valve fitting molded into the side of the skimmer (optional autofill valve kit sold separately #PB1342). They also feature an overflow fitting located on the back of the skimmer to remove excess water fill due to heavy rain.
Skimmer Unit
Detachable Snout/Door
Stainless Screws
Screw Caps
Clips
Rubber Uni-Seals for 2" discharge points
Plumbing Fittings for Overflow
Pre-plumbed autofill spinweld with plug
Installation Instructions
Made in the USA!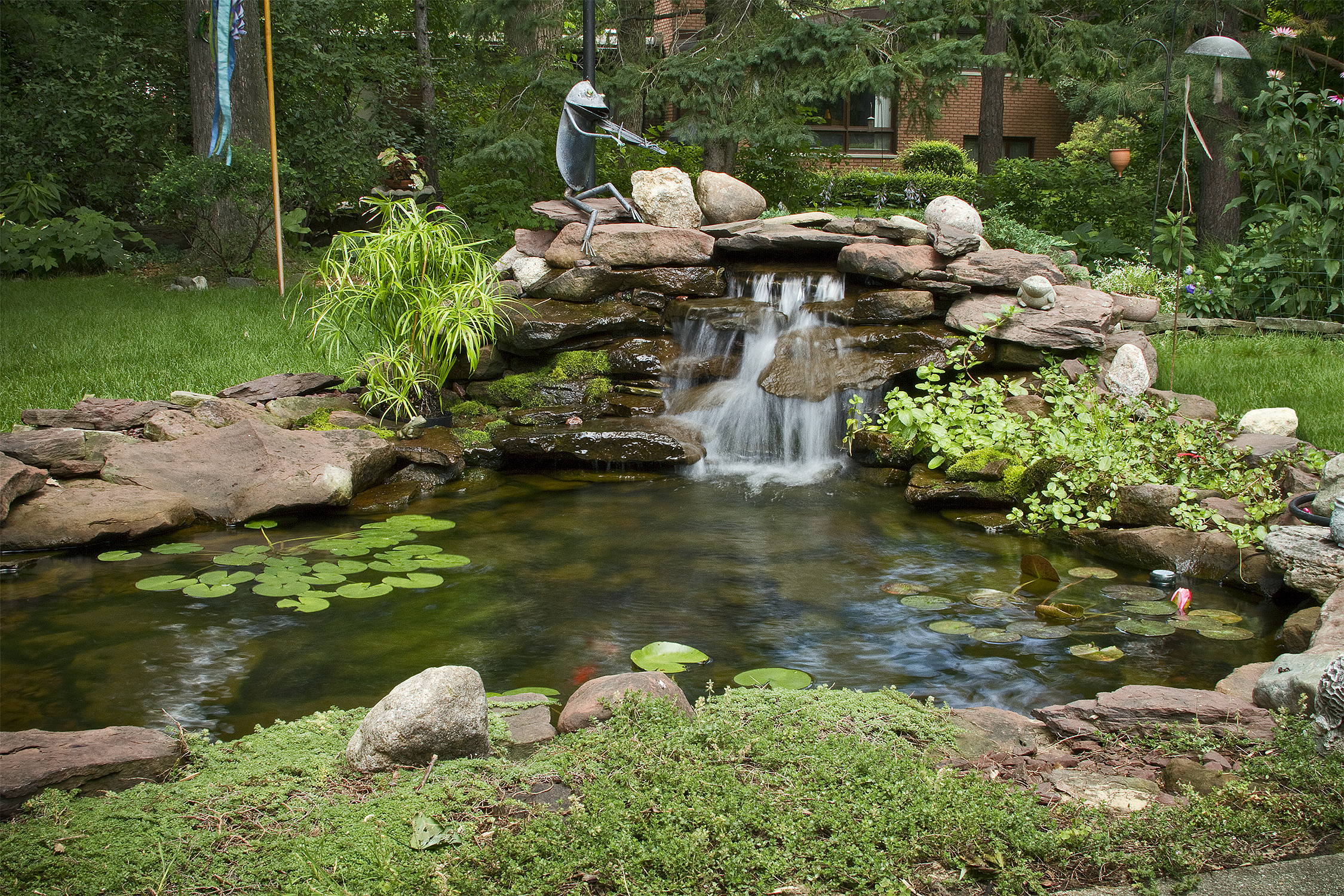 | | | | | | |
| --- | --- | --- | --- | --- | --- |
| | DIY Pond Skimmer 90 | DIY Pond Skimmer 180 | Small Elite Skimmer | Medium Elite Skimmer | Large Elite Skimmer |
| | | | | | |
| | 16.25" x 13.25" x 14.75"H | | 26.25" x 15.25" x 19.75"H | 28.25" x 19.25" x 23.75"H | |
| | | | | | |
| | | | | | |

About our Complete Pond Eco System
Biological Waterfall Boxes - Filter harmful waste and toxins from the water, keeping your pond clean and clear. Provides excellent surface area for beneficial bacterial growth while making a simple and artistic way of creating a waterfall. Easy to camouflage-especially when using our Landscape Lid that fits on our Elite Series. (Landscape lids are not available for DIY Waterfall Boxes.)
Black PVC Flex Hose - Carries water from skimmer box up to the biological waterfall box. Flex PVC is much easier to install than rigid PVC.
Rocks and Gravel - Are not included, but will be necessary for the complete installation of your pond. They provide additional surface area for beneficial bacteria to colonize, protects your liner from harmful UV rays and damage from animals. Plus they creates a beautiful, natural look.
Protective Underliner - A non-woven, protective underliner fabric forms a soft padding for the liner. Installs much quicker than newspaper and covers the vertical walls unlike sand. Unlike carpeting, it allows gases to escape out of the sides from the earth's soil.
Fish-Friendly Rubber Liner - Super-strong 45-mil EPDM liner is the best choice when building a pond. Very flexible - conforms to pond's curves and slopes.
High-Efficiency Pump - Pump sits in back pump chamber protected from clogging by nets and filter mats. Blue Thumb pumps are recommended as they will use far less electricity and are meant to operate continuously.
Mechanical Skimmer Box - Simplifies routine maintenance by removing floating debris before it sinks to the bottom of the pond. Protects the pump and hides unsightly plumbing.