Blue Thumb Elite Pond Kits
SKU:
PBEPBPKgrp
Availability:
1
• Commercial Grade Ecosystem Pond Kits up to 6,150 Gallons
• Includes Necessary Supplies for Easy Installation
• Pond Equipment Selected for Low Maintenance

Product Details
Blue Thumb Elite Pond Kits
The Elite Series is our Contractor Grade Product Line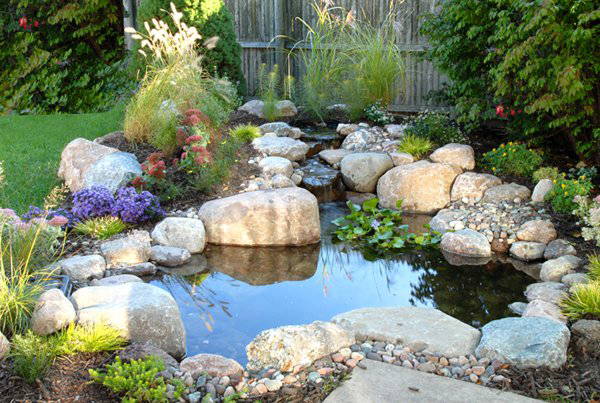 Commercial Grade Koi Pond Kits up to 6,150 Gallons
Includes Pond Supplies for Easy Installation
Pond Equipment Selected for Low Maintenance
Transform your backyard instantly by installing a beautiful water garden! These comprehensive backyard pond kits are available in five sizes ranging from 550 to 6,150 gallons. Take the guesswork and time out of designing a pond by purchasing a complete pond kit by Blue Thumb. Each kit includes pond equipment that works well together to provide optimal water flow and filtration to reduce future pond maintenance.
Fish-friendly Rubber Liner
Protective Underliner
Elite Mechanical Skimmer
Elite Biological Waterfall
Solids Handling Pump
Check Valve Assembly
Black PVC Flex Pipe
LED Light with Transformer
Installation Kit with Black Foam
Pond Maintenance Water Treatment Kit - Enough to treat the pond for the entire first season!
Rocks and Gravel Not Included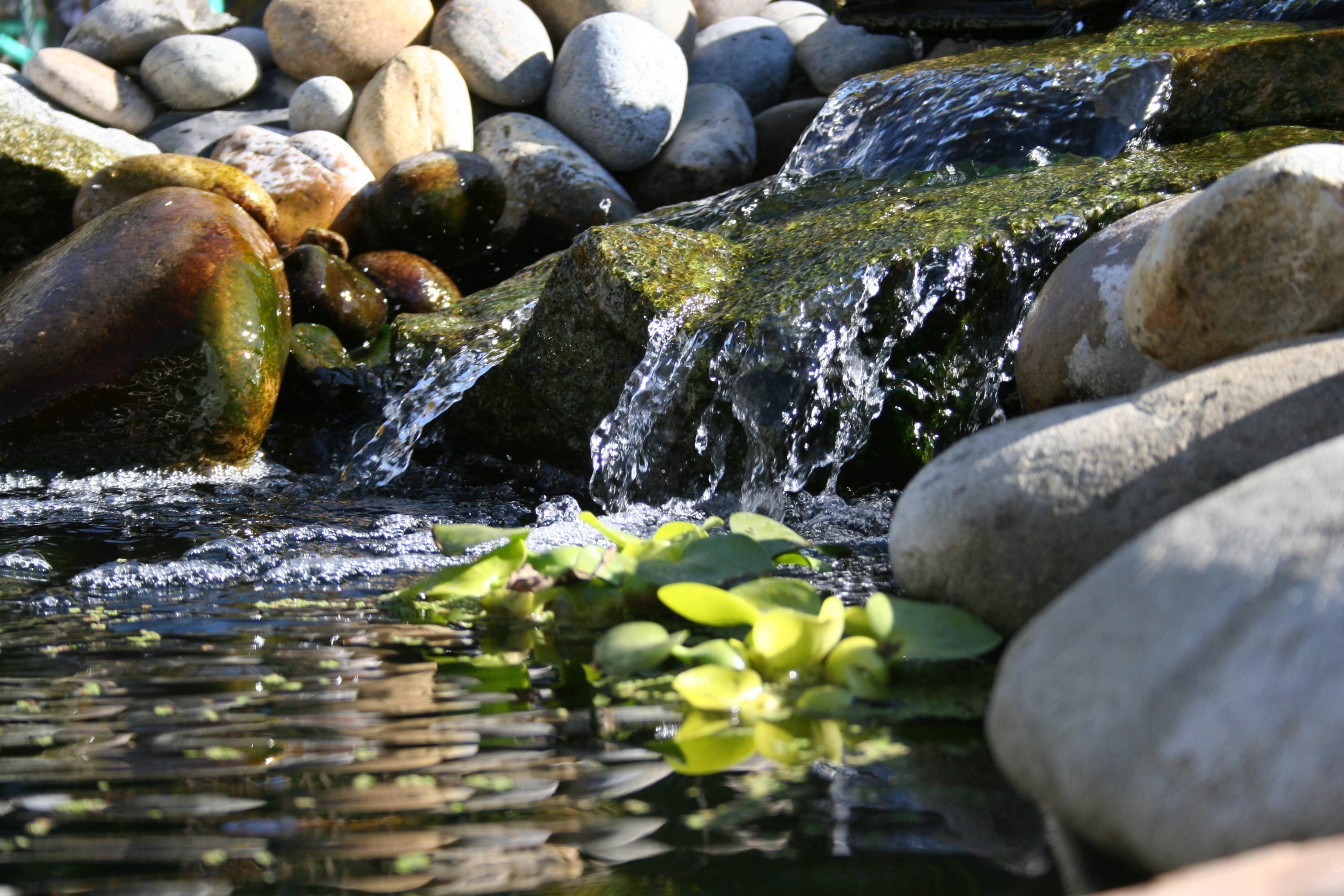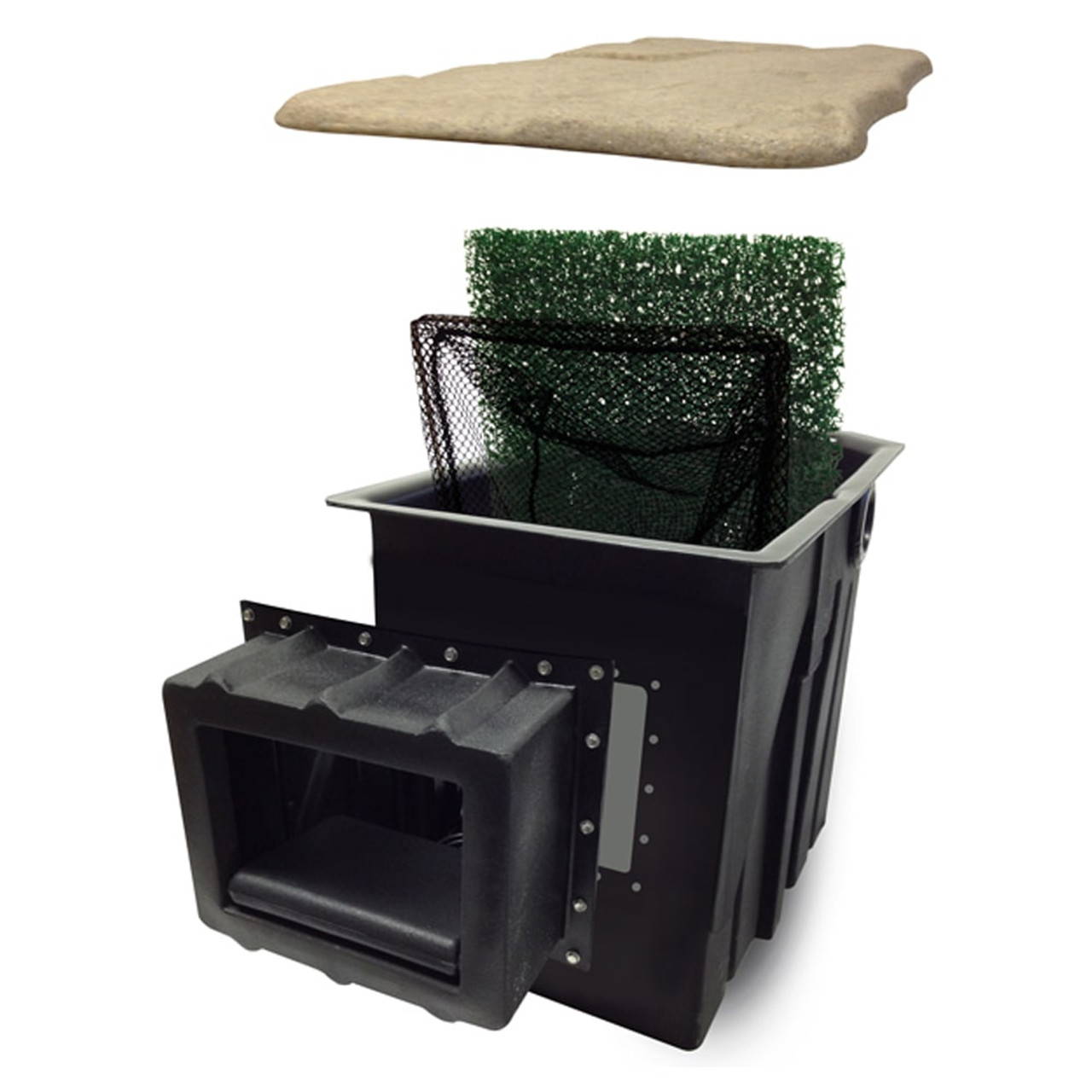 • Removes Floating Debris
• Reduces Pond Maintenance
• Protects and Houses the Pump

Blue Thumb Elite Skimmers are professional-grade skimmers designed to remove leaves and other debris that fall into the pond. Skimming this debris before it settles to the bottom helps reduce water clarity issues. Another function of the skimmer is to house and protect your pump. Simply remove the Natural Cover Lid to install or access your submersible pump. Skimmers have a recommended pond size and flow rate to ensure proper performance. The kits have been designed to ensure your pump and skimmer are properly matched.
More on Elite Waterfall Filter Boxes
• Biological Pond Filtration
• Creates Movement and Sound
• High-Volume Waterfalls

Waterfalls bring movement, sound, and tranquility to a water feature. When sized properly, waterfalls are an ideal solution for biological filtration. The Blue Thumb Elite Series Waterfall Filters include a removal landscape lid that can be covered with rocks, mulch, or aquatic plants to blend seamlessly with your pond's landscape.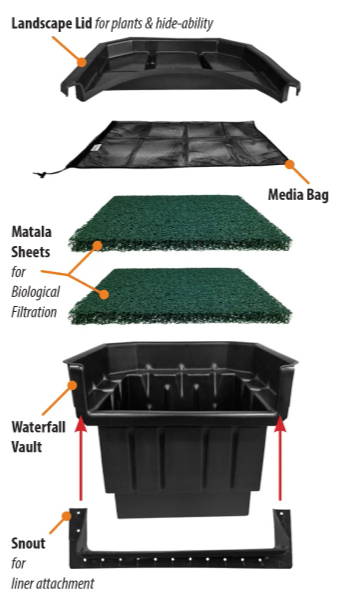 Tech Specs — Pond Kit Comparison Chart
| | | | | | | | |
| --- | --- | --- | --- | --- | --- | --- | --- |
| | Small DIY Pond Kit #PB1212 | Large DIY Pond Kit #PB1335 | 6 X 8 Elite Pond Kit #PB1250 | 8 X 11 Elite Pond Kit #PB1267 | 11 X 16 Elite Pond Kit #PB1276 | 16 X 21 Elite Pond Kit #PBE1621K | 21 X 26 Elite Pond Kit #PBE2126K |
| | | | | | | | |
| | | | | | | | |
| | | | | | | | |
| | | | | | | | |
| | | | | | | | |
| | | | | | | | |
| | | | | | | | |
| | | | | | | | |
| | | | | | | | |
| | | | | | | | |

About our Complete Pond Eco System
Biological Waterfall Boxes - Filter harmful waste and toxins from the water, keeping your pond clean and clear. Provides excellent surface area for beneficial bacterial growth while making a simple and artistic way of creating a waterfall. Easy to camouflage-especially when using our Landscape Lid that fits on our Elite Series. (Landscape lids are not available for DIY Waterfall Boxes.)
Black PVC Flex Hose - Carries water from skimmer box up to the biological waterfall box. Flex PVC is much easier to install than rigid PVC.
Rocks and Gravel - Are not included, but will be necessary for the complete installation of your pond. They provide additional surface area for beneficial bacteria to colonize, protects your liner from harmful UV rays and damage from animals. Plus they creates a beautiful, natural look.
Protective Underliner - A non-woven, protective underliner fabric forms a soft padding for the liner. Installs much quicker than newspaper and covers the vertical walls unlike sand. Unlike carpeting, it allows gases to escape out of the sides from the earth's soil.
Fish-Friendly Rubber Liner - Super-strong 45-mil EPDM liner is the best choice when building a pond. Very flexible - conforms to pond's curves and slopes.
High-Efficiency Pump - Pump sits in back pump chamber protected from clogging by nets and filter mats. Blue Thumb pumps are recommended as they will use far less electricity and are meant to operate continuously.
Mechanical Skimmer Box - Simplifies routine maintenance by removing floating debris before it sinks to the bottom of the pond. Protects the pump and hides unsightly plumbing.


Pond Skimmer Installation
Attach Liner to Waterfall
Installing Overflow Drain